CBF Pig Iron
CBF began its operations in 1986; today, with over 30 years of experience in the production and marketing of nodular pig iron, CBF has the expertise to produce low phosphorous pig iron and addition of alloys by customer request.
CBF has an installed capacity of 260,000 tons per year, which makes the company self-sufficient in the generation of electrical power and which reuses all its coproducts via internal processes.
For the production of pig iron, CBF uses a bioreductor originated from the reforestation of the company's own area, as well as iron ore supplied by VALE S/A.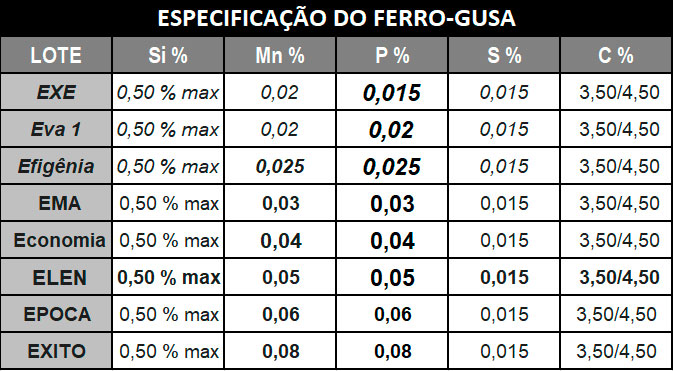 Table 1 – Typical Products Marketed
Content of the chemical elements: Ni, Mo, Cu, Ti, V, Al, Sn, Pb, Mg, Ce are considered negligible.